If you're reading this word art and thinking, that's me! You're not alone. Spring is here and taking care of these 7 organizing tips can start you well on your way to having a tidy home all year. We all need to see some progress coming out of the depth of a cold, snowy winter, so here we go!
Change out your wardrobe.
Move out all those sweaters and slacks and bring in the sun dresses and sandals. Seriously, grab a donation bag and scrutinize everything . Have you worn it? Will you ever? Does it fit? Is it worn out? Use the 80/20 rule. #truth
Photo by Robert Nelson on Unsplash
Haul out every pair of winter boots, fall dress boots, rain boots; you get the idea. Check for wear and tear. Yes, shoe repair places still exist. My favorite place in Hastings, MN, doesn't even advertise that's how successful they are! Take the time to scrub all the grime and salt off of them , stuff the tall boots with emptied liter soda bottles. Here's why and put the rest in shoe boxes. See ya in 6 months!
While you may not have time or energy to deep clean your entire house, getting your bedroom clean and organized is a great way to herald in Spring. Clear out your nightstands, get everything out from under your bed. switch out your sheets and change the look of your bedroom for just a few dollars. Replace your bedside tablet for a journal and pen and ditch the reality TV for awhile to get to know yourself again.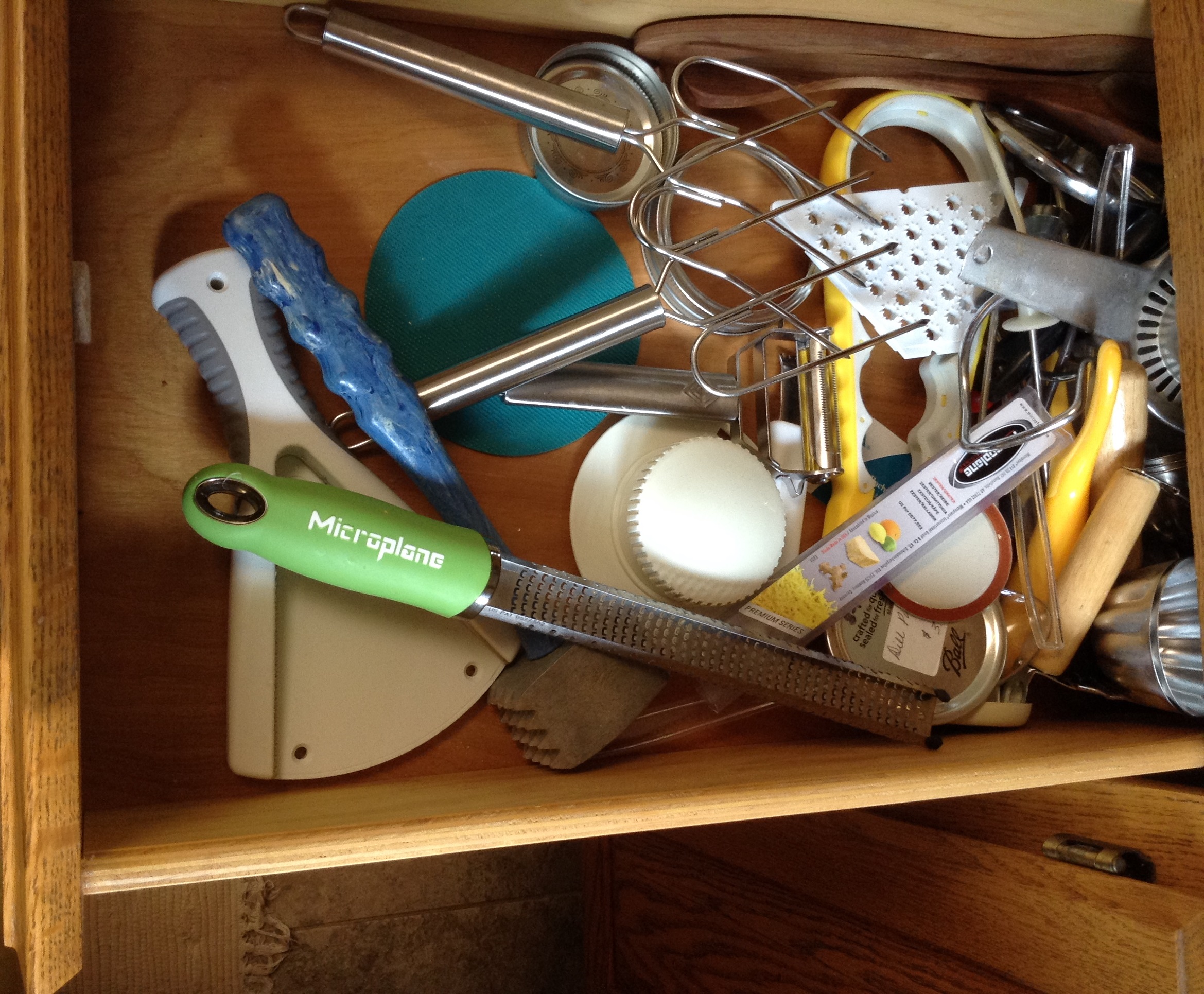 Eliminate unused kitchen clutter.
If you haven't used a gadget in a year, then you are probably safe to let it go. Same with duplicate pots and pans, baking dishes etc. Freeing up space in your kitchen allows you to find what you need quickly and easily and devote the time you save to meal planning and eating well.
If you take care of your car, it will take care of you. Assemble the cleaning products, and turn on the tunes. A couple hours later and you'll be enjoying a refreshed ride! Be sure to clear out the clutter from the glove box, console, door pockets and the trunk. If you have children, enlist their help. Many hands make light work! Teaching your children to clean and organize is a life skill.
Corral the sports equipment
Dust off, declutter, sort and organize all the sports equipment. Use crates or totes to store items in on shelving. A little investment goes a long way to keeping everything off the garage floor so you can park the car in there. Pull out the bicycles and pump up the tires. Get ready for summer!
Designate various tote bags for swimming at the pool, going to the beach, going to the library, watching kids/grandkids play sports. Stock them with sunscreen, bug spray, wet wipes, and everything you need to have fun. Grab and go or stick in your car along with a folding chair or two and you're ready for fun! It pays to be organized!